home yachts other ships marinas news contact
Angara (ex Hela) - H.C. Stülcken Sohn Werft - 99,60 m - 1940
The fleet tender Hela was a German marine command vessel, serving from June 1941 until the end of the World War II as headquarters of the fleet commander (from 1943 onwards Großadmiral Karl Dönitz). In 1946 the ship was commandeered by the Soviet Union, renamed Angara and was a part of the baltic fleet until the dissolution of the USSR. Moored in Sevastopol (Ukraine) she fell into despair. In 2007 an Italian business man bought the ship, intending to transform Angara into a yacht. As of July 2011, the ship is still in Sevastopol with no visible conversion work going on.
BACK TO LIST For all inquiries and high res photos please send me an E-MAIL.
Photos by Yevgeniy Belichenko (2011):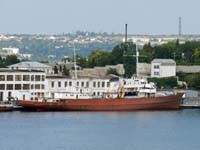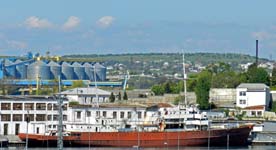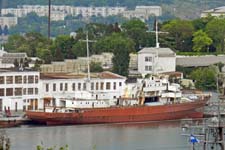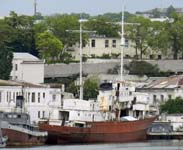 Photos by Carl Groll (2005):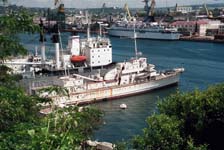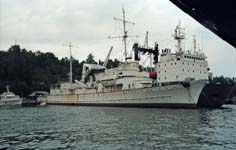 All photographs are © SEYFFERTH ART and may not be used or reproduced in any way without expressed prior written consent, all rights reserved.