Contact:
TheYachtPhoto.com
Peter Seyfferth
Managing Director and photographer
Mobile: +33 6 11 18 91 44
e-mail: info@theyachtphoto.com
skype: peterseyfferth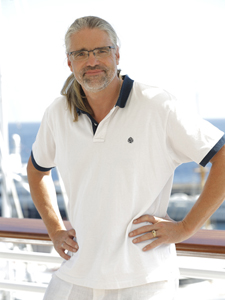 Peter Seyfferth is available for commissioned
photo shootings worldwide.
Please ask for the rate card and visit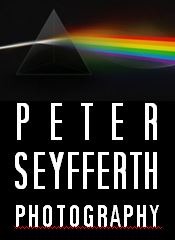 All the photos on this site are for sale. We cannot provide any photos for free, not even for a strictly private use. An editorial use will require a photo credit. For commercial uses please see the "Important legal notice" below.
Unless otherwise mentioned, photos are taken by Peter Seyfferth.
Most important photographers contributing to this site:
Andreas Jens, Germany
Carl Groll, Germany
Claus Schäfe, Germany
Giovanni Romero, Gibraltar
Hans Esveldt, The Netherlands
Heston Berkman, USA
Ivo Batricevic, Croatia
Mark O'Connell, UK
Michael Kurtz, Monaco
Mirko Baum, Germany, Gibraltar
Olaf Eggert, Germany
Ralf Grabbert, Germany, Middle East etc.
Trevor Coppock, New Zealand
All photographs are © THEYACHTPHOTO.COM and its contributing photographers and may not be used or reproduced in any way without expressed prior written consent, all rights reserved.
Important legal notice:
All the photos on this site are RM (rights managed). Unless otherwise mentioned, photos are not property released. Any kind of use, especially a commercial use, might require a prior written consent from the yacht owner, shipyard or designer in certain countries. We strongly recommend that you contact the yacht owner, the shipyard and the designer before using the photos in a commercial way. If the yacht owner, the shipyard, the designer or any other third party should initiate proceedings against the use of the photos (injunction suit, action for compensation etc.) TheYachtPhoto.com and its contributing photographers may not be held responsible.
Clients:
Shipyards:
Abeking & Rasmussen

Blohm+Voss

Codecasa

Fincantieri Yachts

Hakvoort Shipyard
Heesen Yachts
Kusch Yachts
Lürssen Yachts

Mulder Shipyard

Nobiskrug
Oceanco

Princess Yachts

Designers:

Cor D. Rover Design

Dixon Yacht Design
Espen Øino

Focus
German Frers

Lobanov Naval Design

Nauta Yachts
Newcruise

Reymond Langton

Suppliers;

ADCO Technik

Alexseal

Benteler Engineering Services

Blücher

Bolidt Kunststoftoepassing

Bond TM

Brunvoll Thrusters

Cathelco

Finiglas

Fr. Fassmer

Fuchs Fördertechnik

Girschner Marine

Heinen & Hopman Engineering

Home & Marine

Klaver Yachtpainting

KMD Natursteine

Magnus Marine Limited

Metallexperten Otto Schlötel

MTU

Muelhan

Multiplex

Pinmar

Roland

Rolls-Royce Naval

Stükerjürgen Aerospace Composites

Twentsche Kabelfabriek (TKF)

Underwater Lights Limited

Unique Solar

Brokers, Consultants:
Cecil Wright

Edmiston & Company

Fraser Yachts

Gaspard Yachts

Hill Robinson Yacht Management

International Yacht Collection

Lunautica

Ocean Independence
Royale Oceanic
Stefan Zucker & Partner

Sunseeker Monaco
SuperYachtsMonaco


Magazines, Newspapers:
Asia-Pacific Boating

Berliner Zeitung

Bild
Boat International
Boote exclusiv/Boat exclusive

Condé Nast

Daily Mail

Der Spiegel

Die Welt

El Mundo

Family Business

Focus

Forbes Magazine

Gala

Gentleman
Hansa Int. Maritime Journal
Invictus

Kronenzeitung
Le Monde
Manager Magazin

Meer & Yachten
Mer & Bateaux
Motor Boat & Yachting Russia

Nautica

Omega Lifetime

On Board Magazine

Paris Match

P.M. Magazin

PMY Power & Motoryacht

Robb Report

Ship Management International

ShowBoats International
Superyacht Business

Superyachts International

SuperYacht World

The Superyacht Report
The Washington Post

VS

D
Yachting Russia

Yacht & Sail


Yachts Emirates
Yachts France
Yachts International
Yachts Russia


TV:

Bloomberg

CNN

France 2


Websites:

Bloomberg.com
BoatInternational.com

Dailymail.co.uk

JamesList.com
MegaYachtNews.com
PowerAndMotoryacht.com

Spiegel.de

Superyachtnews.com

Superyachts.com

Superyachttimes.com

Owners:
list confidential