home yachts other ships marinas news contact / who we are / references / terms of use
Peter Seyfferth - TheYachtPhoto.com photographer and managing director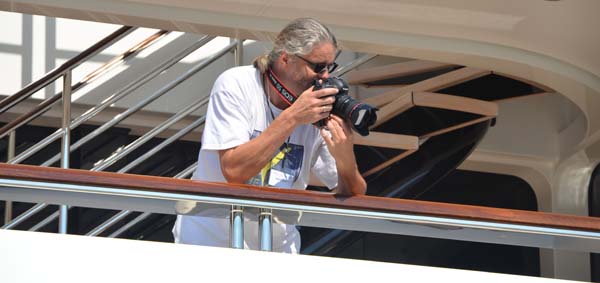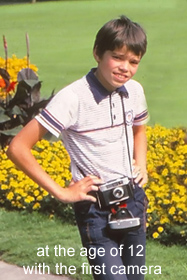 I was born in the South of Germany, and I started to take an interest in photography at the early age of 10.
Whilst studying to become an opera stage director in Hamburg in the early 90's, I often used to stroll along the docks and harbour of the city.
This, I believe, led to my passion for yacht photography.

Since 2001 I have lived on the French Riviera near Monaco where I work as a freelance photographer, specializing since 2009 in superyacht photography.
In 2010 I launched TheYachtPhoto.com which quickly became one of the most important photo suppliers for the superyacht industry.

Amongst our numerous clients, are the world's major superyacht publications, as well as the top shipyards, designers and brokers.
We offer a wide variety of images of over 1,300 different superyachts, as taken by our worldwide contributing photographers.
TheYachtPhoto.com is updated on a daily basis, and is often the first to offer photos of newly launched, and recently delivered yachts
I am available for commission on the French Riviera and worldwide.
I shoot yacht interiors with dedicated architecture lenses, exteriors both from the helicopter and the tender, lifestyle, events and portrait.
Please do not hesitate to ask for my rate card as well as for a personalized quote.

You will find my personal photographer website at www.finephotoart.org
I speak German, English, French, Italian and some Russian as well.
Please do not hesitate to contact me at any time at +33 6 11 18 91 44 or by email infoATtheyachtphoto.com
I work with the following equipment:

Bodies:
Canon EOS 5D Mark III
Canon EOS 7D



Lenses:


Canon EF 14mm f/2.8 L II USM
MC Zenitar 16mm f/2.8 (Fisheye)
Canon TS-E 17mm f/4 L (Tilt-Shift)
Canon TS-E 24mm f/3.5 L II (Tilt-Shift)
Canon EF 24-105mm f/4 L IS USM
Carl Zeiss Planar 50mm f/1.4
Sigma 50mm f/1.4 DG HSM Art
Sigma 85mm f/1.4 EX DG HSM
Canon EF 70-200mm f/2.8 L IS II USM
Canon EF 400mm f/2.8 L IS II USM
Canon Extender 2x II



Radio controlled flash system:


3x Canon Speedlite 600EX-RT
Canon Speedlite Transmitter ST-E3-RT
Selection of publications: