home yachts other ships marinas news contact
MY Destriero - Fincantieri Cantieri Navali Italiani SpA - 68,19 m - 1991
In 1991 the Fincantieri yard delivered the 68m aluminium yacht DESTRIERO, reportedly to the Aga Khan IV. Powered by three gas turbines with a combined power of 54990 HP she reached a maximum speed of 59.4 knots (or 110 km/h). Since 1992 she holds the transatlantic speed record with a 53.1 knots average between New York and England without refueling (being considered as a private yacht, she was refused the Blue Riband award that she raced for). After a 2000 refit she was abandoned at a yard in Plymouth before being moved to Lürssen in Lemwerder in 2009. Today the yacht is in a very bad condition.
BACK TO LIST For all inquiries and high res photos please send me an E-MAIL.
Photos by Claus Schäfe: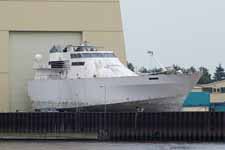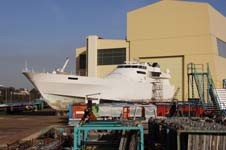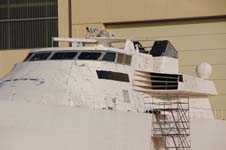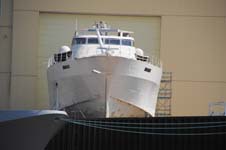 Photos by Andreas Jens: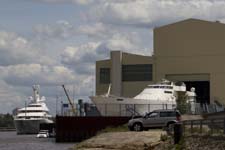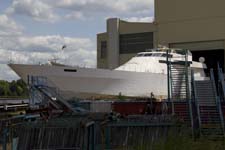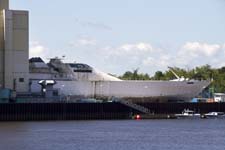 All photographs are © SEYFFERTH ART and may not be used or reproduced in any way without expressed prior written consent, all rights reserved.