home yachts other ships marinas news contact
MY Merlin (ex Walther von Ledebur, Mühlhausen) - Burmesterwerft - 63,16 m - 1967
Built as a prototype for a new high sea minesweeper class for the German navy, FGS "Walther von Ledebur" (A1410) was the largest wooden vessel of the NATO. Launched on 30 June 1966 at the Burmester yard in Bremen and delivered on 21 December 1967, the minesweeper was soon taken out of service and transformed into a civilian crewed mine warfare trials ship (class 421) for testing mines and torpedoes. Decommissioned again on 25 March 1994, the vessel was transformed into a mine clearance diver vessel at the Peenewerft Wolgast and served from 1995 under the name "Mühlhausen". In 2003 the "Mühlhausen" hit the headlines of the German newspapers when a 19 year old female marine was killed on board by a drunken deckhand. The "Mühlhausen" was definitely taken out of service on 20 June 2007 but she was saved from being scrapped by a businessman who bought her. At that time the vessel's two Maybach diesel engines (2500 HP each) were broken. They were restored at the Gebr. Friedrich yard in Kiel and the vessel underwent sea trials in 2011. Recently the renamed and Cook Islands flagged "Merlin" had been bought by a Bulgarian business man. On 15 October 2011 she left Kiel heading for Egypt where she will be transformed into a luxury yacht. She might soon be the world's largest superyacht with a glued wooden hull, built without clues or pins. She has a lenght of 63.16 m, a beam of 10.84 m, a draught of 2,90 m and a displacement of 775 (825) ts. Her original top speed was 19 knots.
BACK TO LIST For all inquiries and high res photos please send me an E-MAIL.
Photos by Mirko Baum: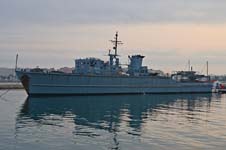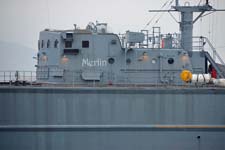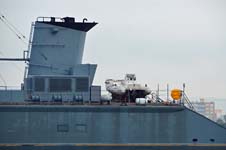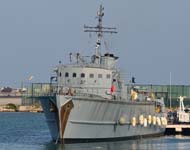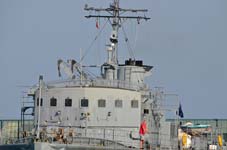 Photos by Carl Groll:
2011: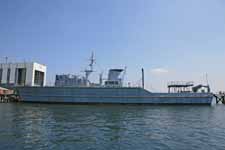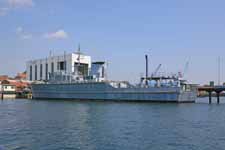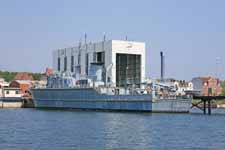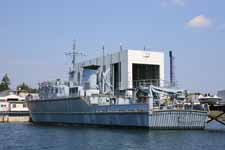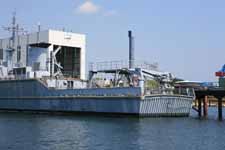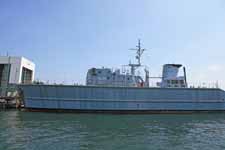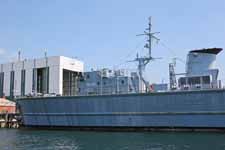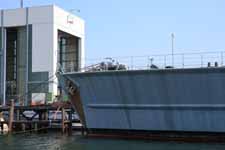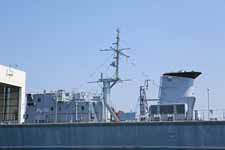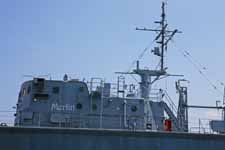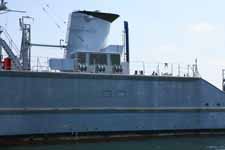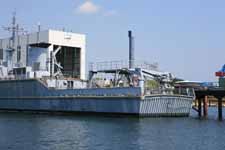 2005: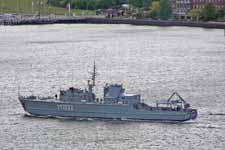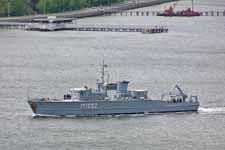 All photographs are © SEYFFERTH ART and may not be used or reproduced in any way without expressed prior written consent, all rights reserved.